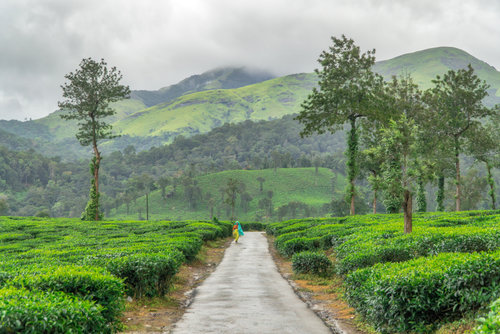 Selecting a place for spending a vacation is a time-taking task. There are too many options and too less time to decide. India has a number of options when it comes to taking a trip. Be it the snow clad ranges of Jammu and Kashmir to the palaces of Rajasthan, India is beautiful. You will never be disappointed by any place you visit.
Talking about the tourist place, Kerala cannot be forgotten. The land of houseboats and festivals, Kerala is the place to be. It suits the interests of a solo visitor as well as those travelling with family. The locals here are well-read and helpful too. You will not be able to forget the taste of their delicious local cuisines. And, the scenic beauty will remain in your heart forever.

One amazing district of Kerala from where you can begin your journey is Wayanad. Set on the Western Ghats, Wayanad is home to diverse tourist places. The tourist places in Wayanad with pictures as depicted below will definitely make you wish to visit the place soon.
The most famous tourist spots of Wayanad are huge in number. Have a look at these tourist places in Wayanad with pictures.
Kuruva Island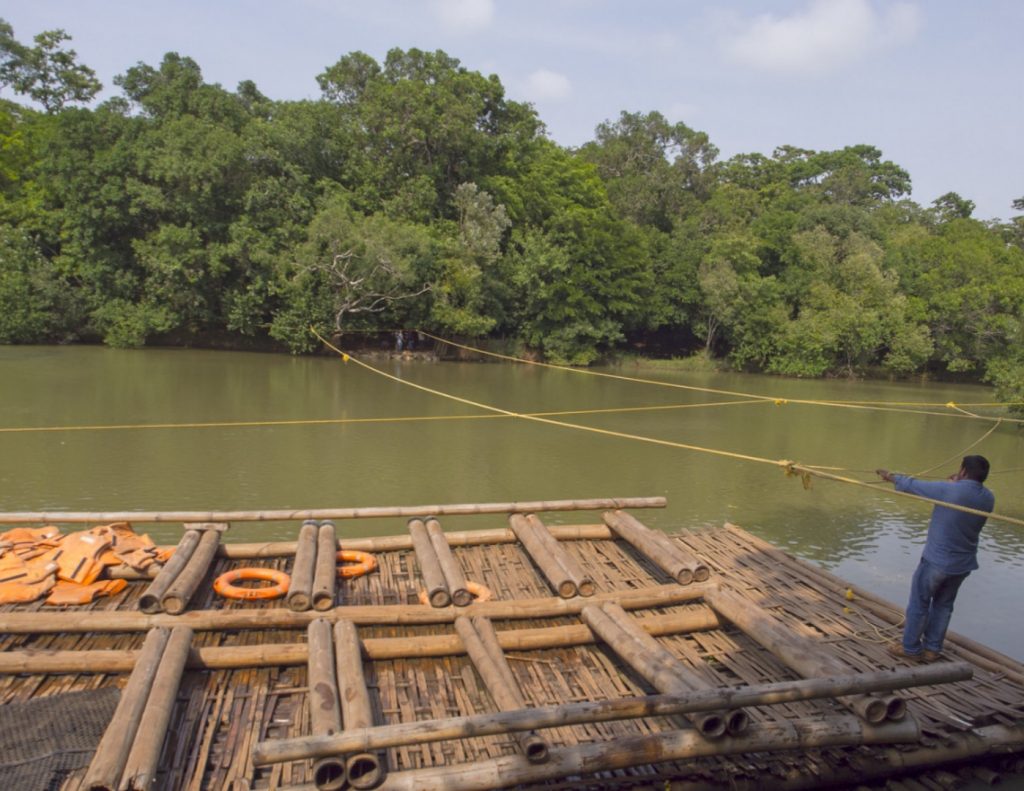 The island along with a number of others are found in the only east-flowing river of Kerala, Kabini. The rocks, the water and the plants nearby make for a perfect picturesque sight. Needless to say, it has a huge variety of flora and fauna for the nature lovers. Lush green evergreen forests are another view provided by this island. People go rafting and boating here. So, you can have a full day of fun.
Banasura Sagar Dam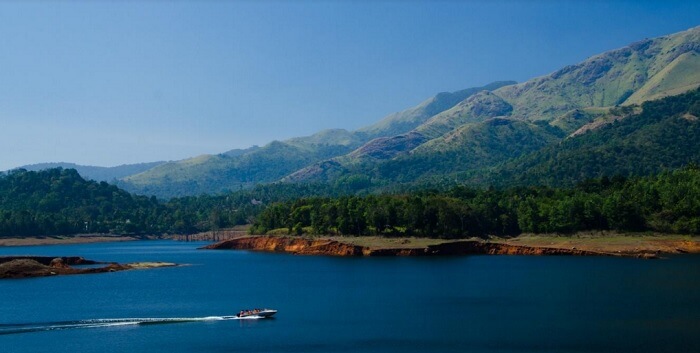 A place with incredible natural beauty, Banasurasagar dam can make you fall in love with nature. With options including trekking and boating, hundreds of visitors come here daily. It is the largest earth dam of India built up of stones and boulder, providing you with the best of views.
Chembra Peak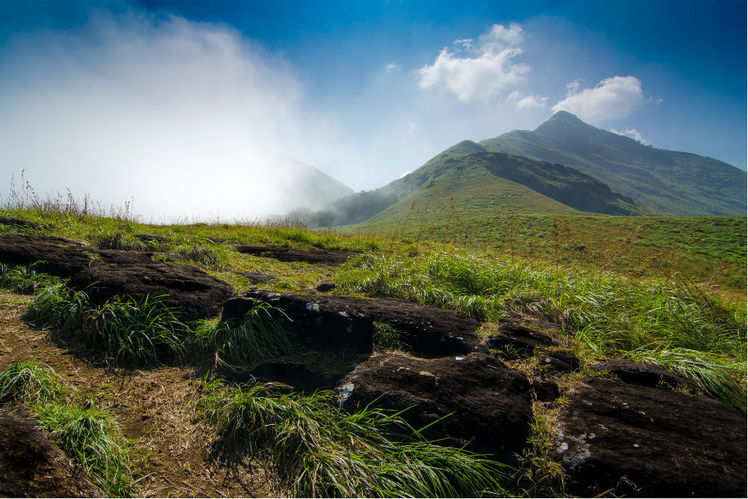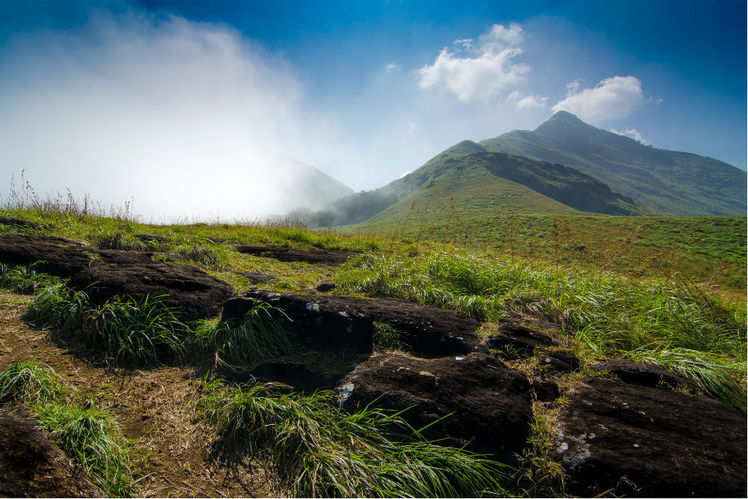 A delight for trekking admirers, Chembra peak is the highest peak of Wayanad range. You can have a wonderful sightseeing of the Banasurasagar dam from its peak. The foothills of this peak are covered with tea plantations all around. Located at a distance of only 40 kilometres, Chembra peak would fulfil your desire of calmness and exquisiteness all at once.
Bamboo factory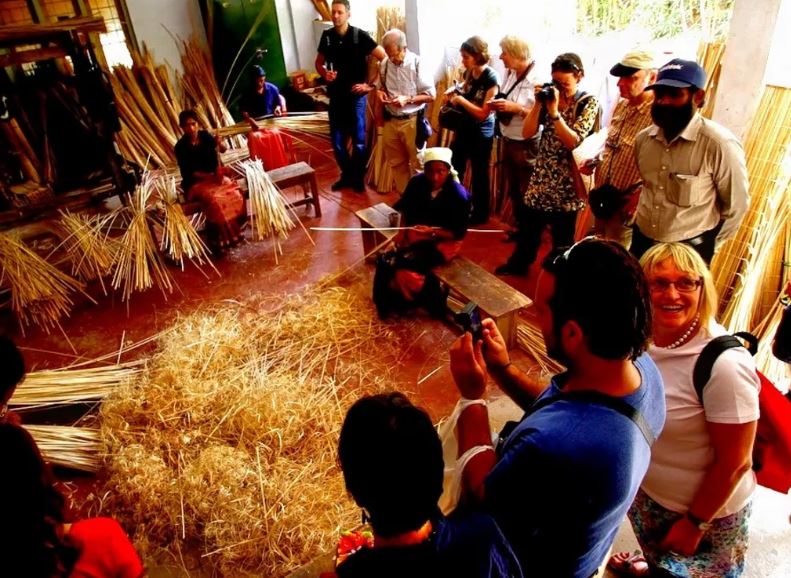 The bamboo factory is an initiative to uplift the standard of living of local craftsmen. Built with an ideology to showcase ancient culture, bamboo factory provides makes everything possible through bamboos. You will be surprised to find how talented the rural people are. The place is open from 10 o'clock in the morning to 4 o'clock in the evening for tourists.
Bamboo forest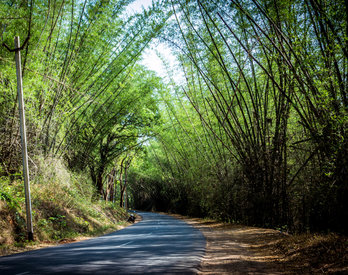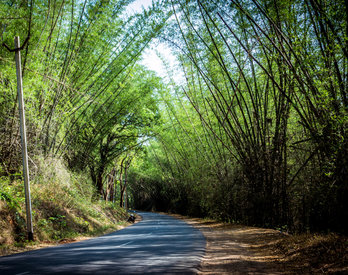 If you liked the bamboo factory, give a try to the bamboo forest. Covered with huge bamboo trees, it is one of the most dreamlike locations of Kerala. Known for preserving and providing a home to animals like cheetah and bison, the bamboo forest has the capability to enchant you for a lifetime. Since it is at a distance of 60 kilometres from the Wayanad bus station, you should not miss it out.
Pookode Lake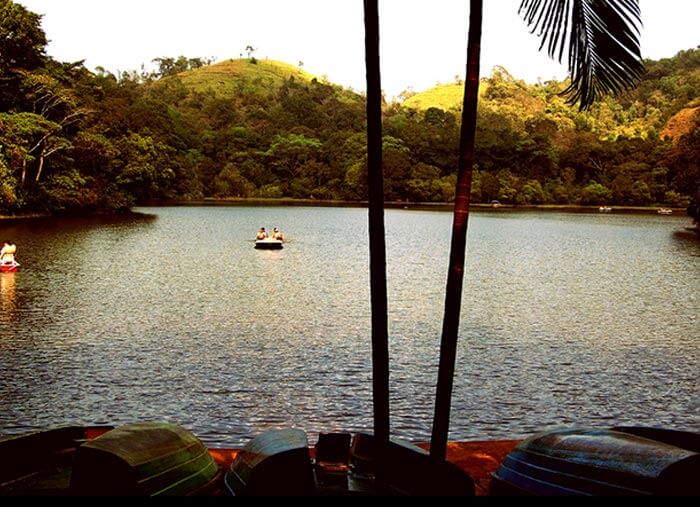 A freshwater lake in Wayanad, Pookode Lake is one of the most visited tourist attractions of the district. You will find yourself surrounded by mountains on one side and forests on the other. Experts in the field state that the lake looks very similar to that of India's map. Boating and trekking are allowed here with opening hours fixed till 5 p.m.in the evening.
Edakkal Caves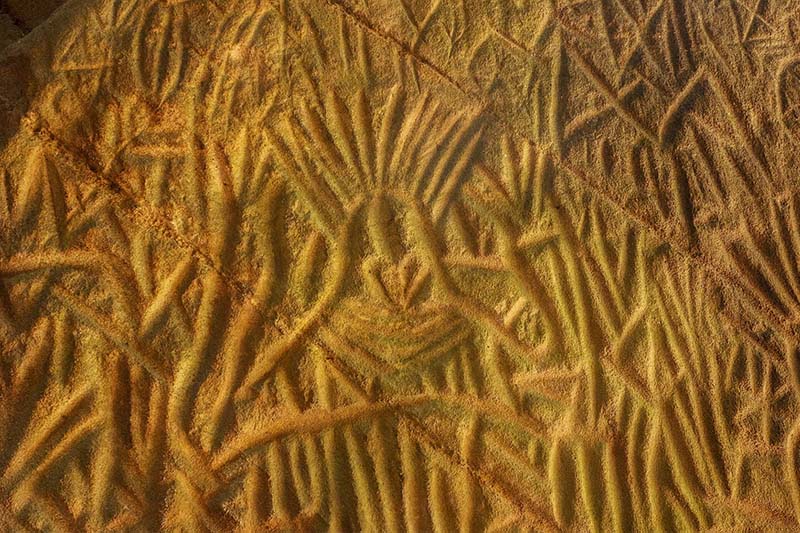 Edakkal which means 'a stone in between' is considered to be one of the sacred places for the local people of Kerala. The caves provide an understanding of the historical society and thereby, is of great interest to archaeology students. Edakkal caves are places at a height of around 1200 metres and are at a distance of around 50 kilometres from Wayanad.
Meenmutty Waterfalls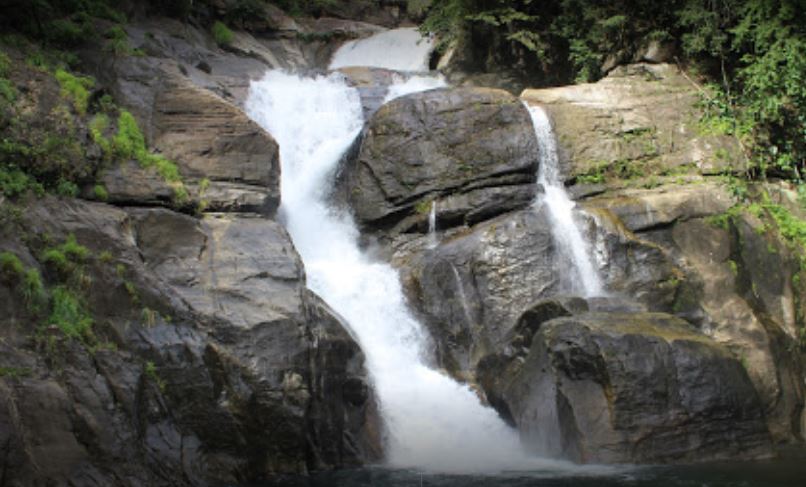 Water falling from a height can make anyone forget the workload of mundane life. You can trek to reach the different decks of the waterfall, each deck taking you to a new level of the waterfall. Only a meagre price of Rs. 30 is charged per person and the falls remain open till 5:30 p.m. for entry of the visitors.
Soochipara Falls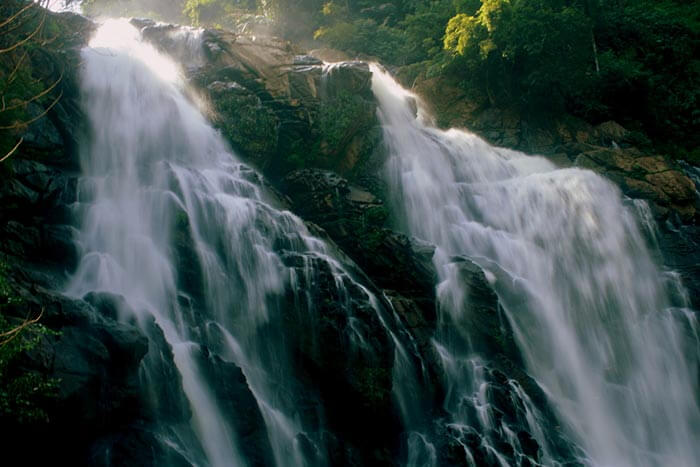 If you enjoyed being at Meenmutty waterfalls, you would not want to miss the heavenly Soochipara falls. A three layered waterfall and surrounded by green forests and rocks on all sides, Soochipara falls is merely 15-20 minutes away from Wayanad. People prefer taking a road trip to reach the place. However, at a distance of around 2 kilometres from the fall, vehicles will be restricted to move any further. Try hiking when at Soochipara falls.
Neelimala viewpoint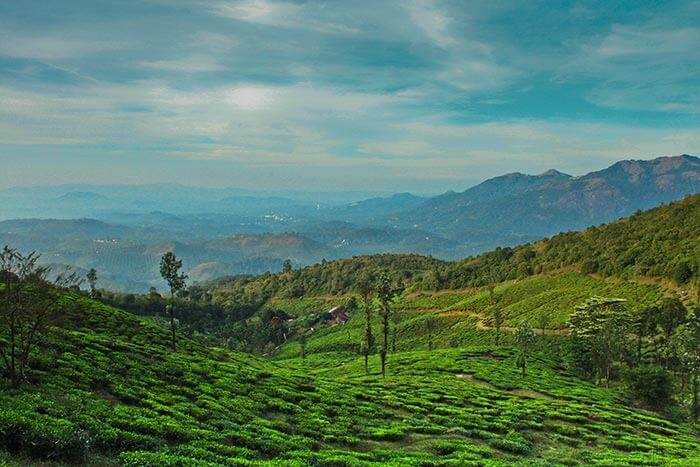 Think of a place which offers you with the view of gushing water, valleys and mountain ranges. Yes, Neelimala point provides all that and much more. Clouds cover the viewpoint many a time and you would never find a place as beautiful as the Neelimala viewpoint when that happens. Entry fee is around 500 per adult and you will have to take a jeep to reach the place. It is a prominent camping site for tourist holidaying in the area.
Pakshipathalam Bird Sanctuary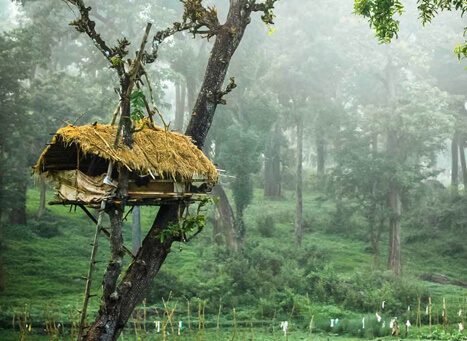 Wayanad is well-known for the great number of wildlife sanctuaries it has. Trekking and camping are common in such areas. Pakshipathalam bird sanctuary is a must visit place for every person who admires nature. Bird watching here is an everyday sight and is enjoyed equally by the tourists as well as the locals. Rare species of birds are protected and preserved here. Due to this, this place is of interest to many ornithologists. Inside the bird sanctuary, you will also find a temple.
Lakkidi viewpoint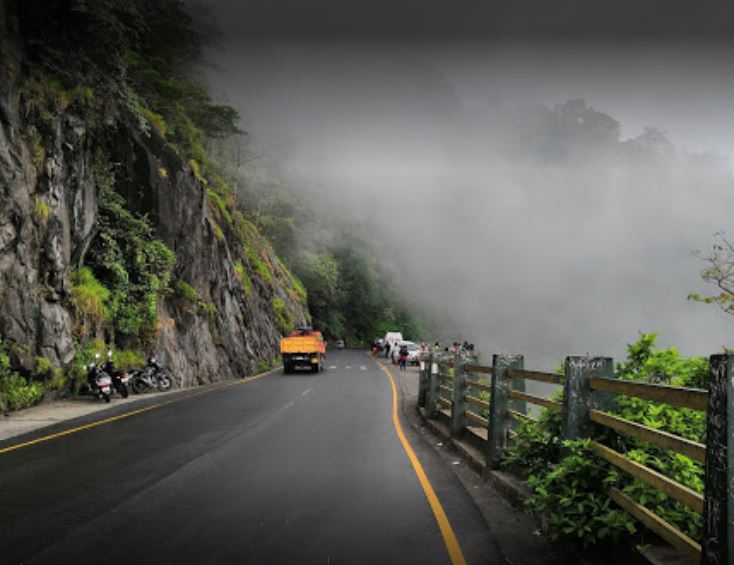 The passage to reach this viewpoint has streams on one hand and mountain slopes on the other. You would be mesmerized by the sights you witness. During recent years, Lakkidi has grown to become an eminent hill station because of its astounding resorts. People come here to relax and rest for a while.
The list of the places to visit and things to do in Wayanad is a never ending one. From hills to slopes to falls and caves, Wayanad boasts of having it all. On the other side, activities such as boating, hiking, trekking, rafting, sightseeing can easily be done here. It is difficult to believe that a district can provide such amazing options but believe it or not, it does.
Vacations, trips, family time are all essential parts of human life. Without these life becomes uninteresting and seems tiring as well. No one can go on working for a long period of time without taking proper rests. It is thereby suggested that vacations should be taken by everybody. Yes, it might not be easy to pick up a place. But a little investment of time is the only requisite here. You need to find out about the places you find interesting, share the ideas with your fellow visitors and finalize. If a trip is planned well, costs and expenses can also be managed effortlessly.
So, if you are planning to take on the advice of going for a vacation, visit Wayanad. From food to views, Wayanad will give you the best of memories. The local people here are also very helpful thereby, you will have a safe and comfortable trip for sure.