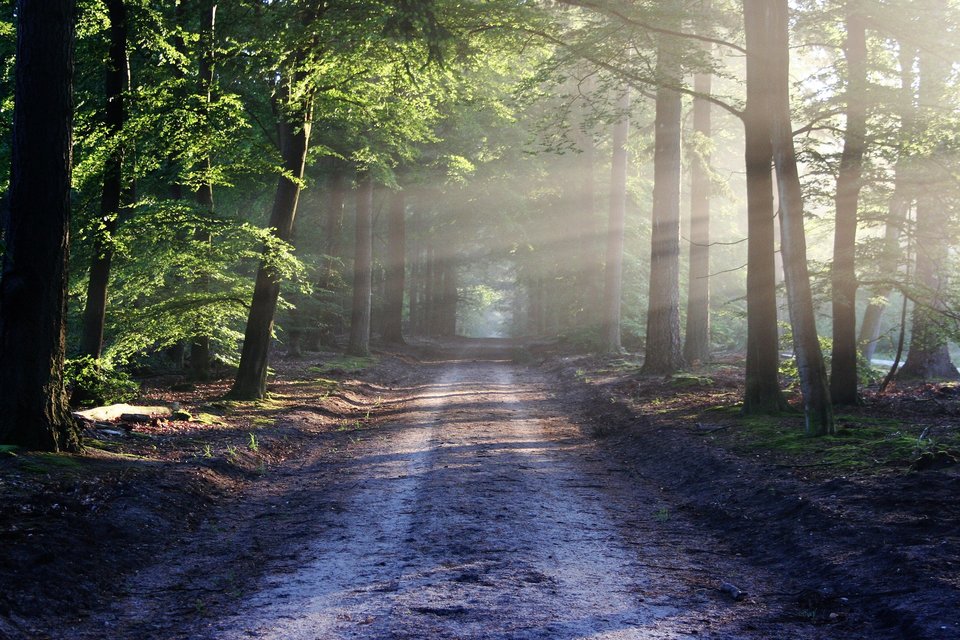 Enjoyment has a different definition for everyone. Visiting family, road trips or just relaxing at home, people view enjoyment variedly. But in this era, everyone prefers going to a new place to soak in the new culture and breathe in fresh air. It is so because life has turned monotonous and people need breaks every once in a while.
What is your idea of a trip or vacation? If it is something related to spending time viewing the flora and fauna, jungle safari might be for you.

Kerala, God's own land is so beautiful a place that you would never want to leave it. Rich in culture, Kerala always has something in store for everyone. Be it the local dishes such as idli, payasam or dosa or its harvest festival, Onam, Kerala attracts every Indian and foreign tourist. It has dense forests which are home to a number of animal and plant species. Apart from the boat rides and heavenly local cuisines, it is also known for Jungle safari.
There will be no difficulty faced by you in reaching Kerala. It has widely efficient and reliable transportation services. Select to travel wither by flight, train or bus, you will not be disappointed.
So moving on the jungle safari in Kerala. The jungle safari would include an excursion of two places there, Tholpetti and Muthanga. Tholpetti and Muthanga Wildlife Sanctuaries known for their elephants, bears, leopards, tigers, and so on are a few places you just can't afford to miss. Both the places are in the Wayanad district of Kerala separated from human establishments. These two are prominent tourist spots and are spread over an area of 30000-35000 square kilometres.
The two sanctuaries are home to an extensive variety of fauna too. You will find rosewood, vengal, bamboo and other too while visiting the Tholpetti and Muthanga wildlife sanctuaries.
So, how will the jungle safari begin? It will seem easy if the below mentioned points are taken into consideration.
Muthanga wildlife sanctuary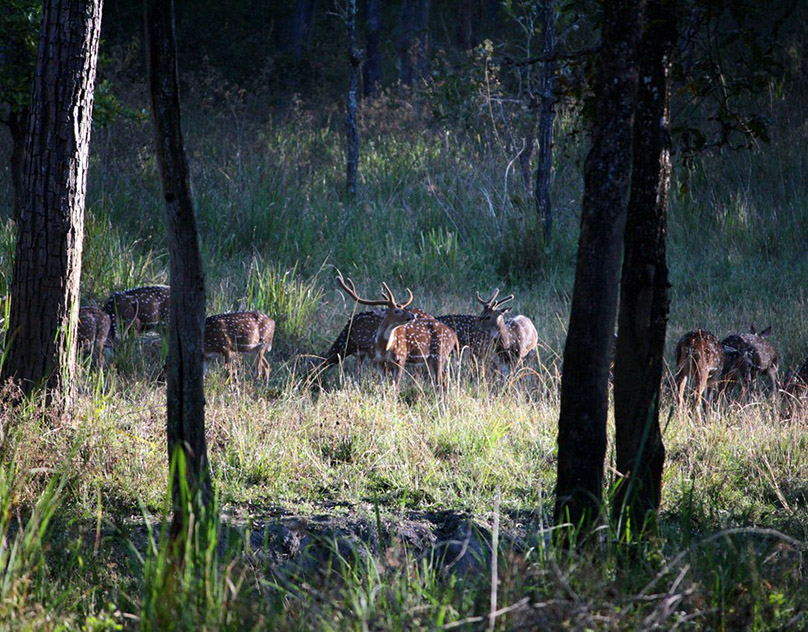 Your trip will start in the morning. Jeeps run through the sanctuaries throughout the day. The jeep can be booked at Kalpetta, a town in Wayanad district. From there, you will be taken to the Muthanga sanctuary first. Since it will be daytime when you reach there, you will be able to witness the lush green vegetation in all its prominence. Butterflies roaming around and animals walking down the lane will give you the views you have been eagerly waiting for. But all the visitors are supposed to remain in the tourist zone for their safety.
It is advised not to click photographs of animals in the sanctuary as that might scare them off. Remember, you are in animals abode and you are not supposed to disturb them. It is better to book a guide as he will provide you with all the necessary instructions.
You will be amazed to know that the Kerala Forest Department organizes various eco-tourism activities in the Muthanga wildlife sanctuary. You can choose to be a part of such activities and learn about conserving the place and enjoy the recreational events too. These events are the source of livelihood of the nearby villagers as well as local tourist guides.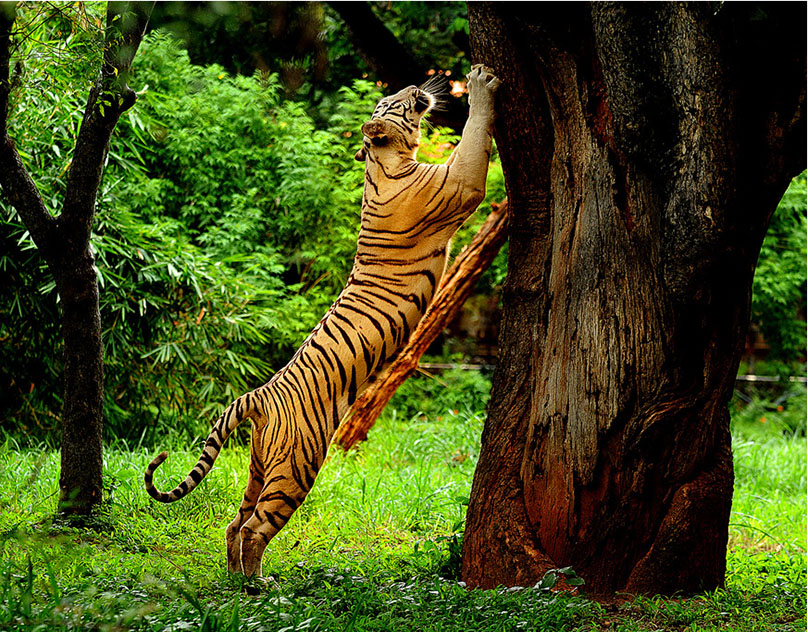 Various tourist packages are available which can be pre-booked. It will be comfortable for you if you book one. That would ensure an easy and smooth jungle safari.
At the end of the day, you will feel tired and would want to take rest. The options of resorts near Muthanga forest are many such as the Wayanad nature resorts, emerald Wild West resort etcetera. All of these resorts are priced reasonably. The resorts near Muthanga forest makes sure that you get the best of local food and authentic experience. Most of the resorts resemble small cottages giving you the real feels of staying in a forest.
If you wish to return to Wayanad, you will find jungle resorts there for a comfortable stay.
Tholpetty wildlife sanctuary
Another amazing destination for the jungle safari lovers is the Tholpetti wildlife sanctuary. It is at a distance of around 40-50 kilometres from Wayanad. If you have started your trip from Muthanaga wildlife sanctuary, your guide will take you to Tholpetti after lunch.
Similar to Muthanga, you will be able to view different species of animals and birds moving around in the natural living space.
While travelling to Tholpetti via Muthanga, you will pass the picturesque villages nearby. The villages of Irulam and Chekady has rock structures and lush green vegetation. You will be allowed to click as many photographs as you wish. Forests here have some of the rare species of Kerala. You might be able to have a look at them too.
If you are travelling by train, the nearest railway station to Tholpetti is Thalassery which is around 50 kilometres away from the sanctuary.
Watch baby elephants walking alongside their elders, or an insect crawling on the bark of a tree. These wonders of nature can only be found in Tholpetti and Muthanga wildlife sanctuaries.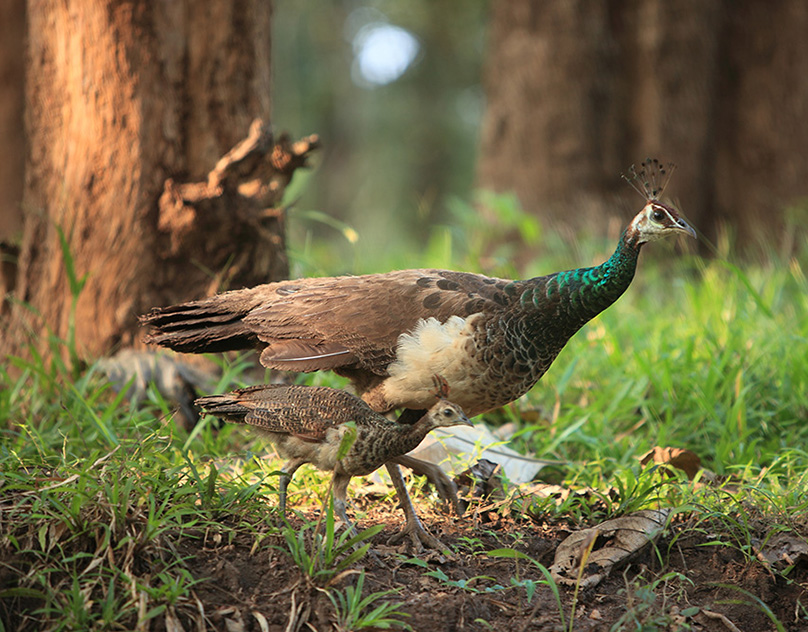 After enjoying everything, you will need a place to either take a nap or get fresh. Similar to Muthanaga sanctuary, Tholpetti also offers you with some of the best resorts. Ranging from low to high prices, your budget for the trip will remain uncompromised. Advance booking is suggested to people planning to visit as rooms get booked easily. But if you end up finding no place to go, try the jungle resorts at Wayanad. The resorts also help you in exploring the nearby places as well provide you with jeeps as and when you need. They will escort you back to the airport or railway station too. In short, your journey would become relaxed with the help of services delivered by the resorts.
Vacations become important to everyone at some point in their lives. Work and no play will only reduce productivity. It is always advised to take leave from the office or institution at least once in a year to regain the lost vigour. Outing alone or with family and friends would do the trick.

Jungle safari might sound dangerous at first but it is totally worth a try. Needless to say, kids and children require special attention on a jungle safari. It is better to take precaution than regretting later. Even the adults are supposed to act maturely and not annoy the animals or plants in their natural habitat. In an era where flora and fauna are suffering because of human's developmental activities, wildlife sanctuaries are trying to balance things out. In such a situation, every visitor should respect the boundaries set up by the Forest Department.
As mentioned earlier, you can book your trip through eco-tourism. It would not only include the jungle jeep safari but also other educational stuff. It has become essential to spread awareness among the locals and visitors of a place about the decline in plants and animals species. Ecological misbalance would occur if the same goes on and every life form will suffer. In this regard, the government based eco-tourism initiative in Kerala should be applauded. It uses all the funds collected for awareness programmes and helping the poor villagers.
Jungle safari is not only a journey to be enjoyed but also a way to let people know that even wildlife is a part of this planet. Just like our survival is important so are theirs. So, try to make people aware after going on a jungle safari trip.